Due to the current situation, which has led to people being cooped up at home, the popularity of survey and GPT (get paid to) is at an all-time high. That's because it's an easy avenue for people to earn quick bucks. One such popular site is Pointsprizes, which has a dedicated user base and reputed image. However, it might be difficult for new users and beginners to entrust random sites like these with all their personal information.
Hence, we've created a quick guide that you can use to get all the necessary information you need about this site. Keep on reading to know all the details.
What Is Pointprizes?
Pointsprizes is a GPT, or "Get Paid To" site, which rewards users with points for doing online activities like watching videos, completing surveys, playing games, and more. You can exchange the amassed points for either vouchers or real cash.
You may be pondering to yourself "Is Pointsprizes legit or not?" Yes, it is. It is one of the most reliable websites available. As we said, it has numerous users and several satisfied customers.
What Are The Advantages Of Using Pointsprizes?
Now there are a number of benefits to using Pointsprizes, some of which we've mentioned below
Real Payments 
Unlike other such sites, which tend to pay only in vouchers, this site pays you through Paypal and Bitcoin as well which is a big advantage. 
International Availability 
Another great feature is that this platform is available internationally which isn't the case for many other, similar sites.
Pleasant Interface  
A detail that has been highlighted in many Pointsprizes reviews is that the site has an appealing interface that makes it easy for users to navigate it.
Are there any complaints about Pointsprizes?
Unfortunately, there are a few cons about Pointsprizes, just like any other site. Firstly, users have commented that it perhaps isn't as safe as other sites.
Another general complaint is that often, participants and users can no longer earn more points beyond a certain level which is frustrating, to say the least.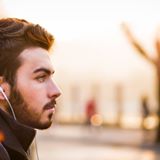 Alex is fascinated with "understanding" people. It's actually what drives everything he does. He believes in a thoughtful exploration of how you shape your thoughts, experience of the world.