The countries which are considered to be the most immigration friendly are:
Canada
Australia
New Zealand
Germany
United Kingdom
All the above countries welcoming immigrants from different parts of the world. Each of them is characterized by their own rich culture, strong economy and high human development index.
Canada
Canada is one of the few countries where immigration has played a major role in shaping its culture and society. Canada is the second largest country in the world but had very less population. Because of its small population and availability of land Canada wanted more immigrants for its expansion. So they have special immigration programs for province/territories.
The Provincial Nomination Program (PNP) enables the governments of different Provinces and Territories in Canada to attract immigrants to their Province/Territory.
Canada has a fast-track system for immigration. It's called Express-Entry for skilled workers. Skills of candidates who apply are ranked on the basis of their specific skills and job possibilities. This ranking is done using a system called the Comprehensive Ranking System (CRS). Candidates with high rank are offered permanent residency. Many immigration consultants suggest Canada as the best choice.
Canada immigration has many other benefits such as a high standard of living, medical benefits, safety and security, and large employment opportunities.
Australia
Australia has easy regulations for permanent residency for those looking to immigrate. The country has a high standard of living and education. Australia also follows a points-based system. The government gives points based on factors such as work experience, education, and age. Australia has a lot of opportunities in store.
Australia needs more skilled manpower to grow its development process. For that, the authorities have made one of the easiest Immigration policies in the world.
Australia has a very successful immigration strategy and immigration schemes which are easy to follow. Presence of a large number of natural resources and a constantly developing economy attracts a lot of people across different walks of life to Australia.
Some other advantages of Immigrating to Australia are flexible Immigration laws, good employment opportunities. Australia's rich culture also attracts many to visit or immigrate to Australia.
New Zealand
New Zealand is a country built by immigrants. The first settlers where Maori and later British settlers came and now Immigrants from all parts of the world are welcomed in New Zealand.
New Zealand is becoming as one of the favorite destinations for international students. New Zealand is home to some of the best universities in the world. New Zealand has a world-class education system, very low unemployment rate, low crime rate and has a strong economy. It ranks top on the human development index. It is seen as a safe and clean country. These factors make New Zealand a preferred destination for International students.
Germany
World-class educational centers and a stable economy are the driving factors which brings international students and skilled migrants towards Germany. Being the hub of the automobile industry it also is the favorite study destination for students who want to pursue their studies in Germany.
Germany has very strict labor laws that protect the workers. Also, the total working time in offices is less than that of most developed countries.
Depending on the purpose of your travel to Germany, there are types of visas that will apply to each situation. Whether you are planning to go on a visit, work or study and reside there permanently, you have to apply for a different Germany Schengen Visa, accordingly.
United Kingdom
The United Kingdom has the world's fifth-largest economy by nominal GDP. It is one of the most powerful and advanced nations in the world. It has a high human development index rating, high per capita income with large economic, cultural, scientific, military and political influence. The United Kingdom attracts a lot of immigrants to work in these different fields of work.
After Brexit, United Kingdom now aims to get more skilled immigrants to the country. The new visa regime is said to treat European Union citizens and citizens from elsewhere the same.
Conclusion
Each country has specific immigration policies and different types of visa accordingly. The progressive immigration policies of these countries attract thousands of immigrants into these countries. Before choosing a country one should learn and research about each country's immigration policies, immigration support and the current socio-economic situation of the country.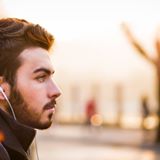 Alex is fascinated with "understanding" people. It's actually what drives everything he does. He believes in a thoughtful exploration of how you shape your thoughts, experience of the world.