A country that takes pride in its diversity is truly a traveler's paradise. This place is with a population comprising various ethnicities whose influences can famously be found in its sumptuous cuisine and flee markets. You can just look and could still see traces around of its colonial cultural like the unfinished Kellie's Castle and City hall. Threads are connecting the diverse culture spread all over the country.
There are Such mesmerizing landscapes, sights, and heritage architecture along with other enticements, which lure the visitors of Malaysia. This is the reason it has grown to become one of the favorite tourist destinations of the world, especially for Indians. Over 6 lakh Indians visiting Malaysia in 2017, This number is further expected to jump by at least 30% in 2018.
In order to experience the best in Malaysia, you should go prepared to enjoy the captivation to make it a memorable and exciting trip for you. Therefore, to help to endure the true of Malaysia, we have gathered a few guiding tips for those travelers who's next stop in Malaysia.
The Food Of Malaysia
As a majority of the southeastern country, you can expect a massive range of street food, which as extremely popular among the locals as well as the tourists. It covers all the perks of being cheap and mouth-watering delights. There are a few dishes that you should not miss to taste-
ROJAK- it is a fusion of vegetable and fruits in the form of salad. You can have a plate of this delicious healthy bowl in the capital of Kaula Lumpur and Penang.
APOM BALIK- A dessert bread to sweeten your mouth, which is also as Terang Bulan or Martabak Manis in Malaysia. They have basically stuffed pancakes ( a universally popular breakfast), that are readily available. You can enjoy one at a Stall of Jalan Hang Lekir (off Jalan Petaling), KL. This is open all days of the week.
You can discover many more dish, authentic dishes that are served in these markets. There is an extensive choice available for the travelers, which would not cost you more than INR 200($2.88).
Transportation
You can take a sigh of relief when it comes to traveling through the cities of Malaysia. They are well-connected, which makes it easy to get around. There are taxis, buses, and trains for you to choose or whichever makes your destination easier to travel. Therefore, you can explore the countries with the worry of the lack of transportation medium.
Visa for Malaysia
Traveling to Malaysia is not that hard for citizens of most countries. For Indian password holders, it is not even easier. You don't have to go to the Malaysian embassy or any other state since it there is a facility of online visa for Indians. You can apply for the online visa from here.
There is no need to go through the continuous trips to the Malaysian embassy in Chennai, Delhi, or whichever part of India you live in, with online visa for Malaysia for India. Click here to fill the form and choose the whichever type of visa you prefer according to the purpose of your visit.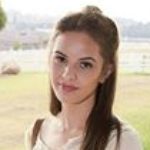 Evie Mills is a Business Consultant based in Perth, Australia. Her key areas of interest are human resources, management, and accounting. In her free time, she loves writing blog, listening to music, and play with her cute dog.