The year 2019 is predicted to be an impressive year for finances. Although, it isn't easy to predict how this will affect your mortgage, you can adopt some simple things to ensure you stay in the best possible fiscal state.
A mortgage is certainly one of the biggest financial commitments one will ever make in their life. It is also one of the very few areas where you can ensure the biggest savings of your life. Remortgage will help. However, you need to be a little careful. Here's what you need to know:
1. The Right Time to Remortgage
You must look into remortgaging up to 6 months prior to end of your initial term! Once the initial term of a mortgage comes to an end, lenders will transfer customers onto their Standard Variable Rate (SVR). The strategy has a much higher rate of interest. Under these circumstances, homeowners can enjoy a stronger position by up to an additional £4,000 annually.
Since more than 2 million homeowners are suffering from the impact of SVRs and paying over odds, it is important that you avoid getting caught out as far as possible.  It also helps to set a reminder to check out your remortgage options.
Get in touch with a reputed and experienced mortgage broker in every 3-6 months before the initial term ends. Remember that a single month on SVR of your lender can cost you many hundreds of pounds as additional interest. So do what is required at the right time and save yourself a lot of money and hassles!
2. Understanding the Significance of Overpaying
Did you know overpaying now can save you a lot at present and bigger in the long run? So if you can afford higher repayments (ask if the mortgage brokers) allow you to, simply overpay. The strategy of overpaying helps in cutting down on overall outstanding balance. This indicates that you'll pay less interest overall. This also reduces the overall length of the term while freeing you up from the mortgage sooner.
Since most lenders recalculate the interest straightaway, you can notice savings instantly. However, you must consult your lender about the exact amount you can overpay. There's a limit prior to which a penalty applies. The percentage of penalty may go up to 10% of the remaining mortgage balance annually.
3. Switch Earlier!
Experts say that mortgage takers must switch earlier (when the time is just right). The best time is right before another potential rate rise. You may not know but another rate rise may be on cards. So it is crucial to search around for the best deals. It will guard you against a hike in an interest rate hike. This helps you to keep from getting stuck on an SVR. For instance, if you are on a tracker mortgage, (one that moves according to the base rate), simply switch now to a fixed rate. The decision will save you many hundreds of pounds.
4. Get to Know about Hidden Charges
Yes, you need to watch out for hidden charges. Although the process of remortgaging can save you many thousands, in the long run, it is crucial to take into consideration any additional fees or charges incurred from the switch. Many have experienced that the switch has actually reduced general savings expected through remortgage. Most people are not aware that some lenders have exit fees while others look for early repayment charges. Shockingly, the charges many shoots as high as 5%. If you wish to go for the most affordable deal, simply take into account the following charged by the lender:
– Any associated fees
– Additional charges
– Hidden costs – Incentives charged by the end of the deal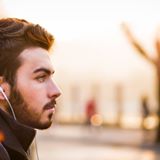 Alex is fascinated with "understanding" people. It's actually what drives everything he does. He believes in a thoughtful exploration of how you shape your thoughts, experience of the world.