Every woman is a warrior in her life! From managing the household chores to tackling the workplace responsibilities, she does it all! Also, menstruating every month, carrying a baby in her womb for 9 months and facing issues of vaginal discharges are common issues in every woman's life.
While they cannot really prevent all these from happening, they can make life easier even after going through all these phases if they try to do the same. It might be difficult to manage life despite going through these issues but every woman continues to prosper even after that!
And that is why, whether it's your mother, sister, wife or any other woman in life, you must be respectful and caring towards her in every form possible. Talking about feminine hygiene, women today are taking it very seriously.
And to help them with that, Everteen has come up with innovative ideas through their various feminine hygiene products. One of these is the Everteen panty liner which absorbs the moisture around your private parts and lets you remain comfortable all throughout. Explore more on the same below

Why choose Everteen panty liner over other products for shooing away the discomfort?
Well, the first reason is that it is made of fully natural cotton material which means there is no fear of getting rashes or facing any kind of skin irritation issues when you wear it. Moreover, the dryness of the liner makes it comfortable wear than what normal panties can bring you.
Most woman suffers from a moisturized private parts lining area due to vaginal discharges which makes regular movements uncomfortable and it is very good for vaginal hygiene as well. The panty liner ensures the vagina is kept dry along with preventing leakages of the vaginal discharge.
Also, it kills the bacterial accumulation with its antibacterial properties, hence controlling the stiff vaginal odor to keep it fresh. With its 100% natural formula, the panty liner from Everteen is supposedly your best friend for all day every day! No more worrying of untimely period leakages nor vaginal discharge; enjoy a non-discomfort life with the Everteen panty liner!  
The final take
Almost every woman can relate to the discomfort they face with their vaginal discharges and the moisturized skin around it. Also, the untimely period leakages and the urine leakages also add to the discomfort even more. Sadly, there is nothing they can do about it and have to manage life despite the uneasiness!
But when Everteen is here, there is nothing to worry as they make products which do not only provide comfort to the woman in terms of their everyday life struggles but also takes care of their health and hygiene related to the private parts.
And the Everteen panty liner is the icing on the cake for those who are constantly worried about untimed period leakages vaginal discharges and urine leakages issues! Get your life along without any obstructions with the naturally made panty liner from Everteen!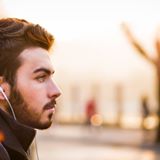 Alex is fascinated with "understanding" people. It's actually what drives everything he does. He believes in a thoughtful exploration of how you shape your thoughts, experience of the world.